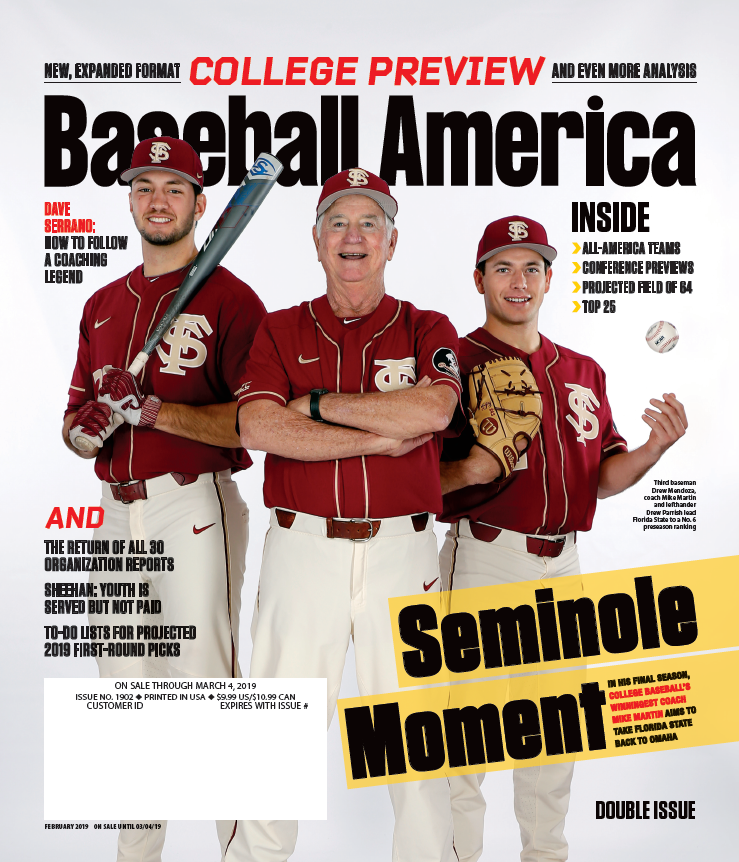 Subscribe to Baseball America!
---
Renew your subscription and get a copy of the Spiral 2019 Baseball America Almanac for OVER 75% the regular price!
Baseball America has over 30 years of trusted baseball news you can't get anywhere else. The magazine is published monthly and covers baseball at every level, with an emphasis on finding the best players in high school, college and the minors and tracking their progress.
The 2019 Baseball America Almanac has all the major league news and statistics, plus so much more: complete minor league statistics, an overview of each organization's season, the minor league year in review, comprehensive college and high school coverage, a full recap of the 2018 draft and foreign and winter leagues as well as collegiate summer league coverage.
---
Share this Product