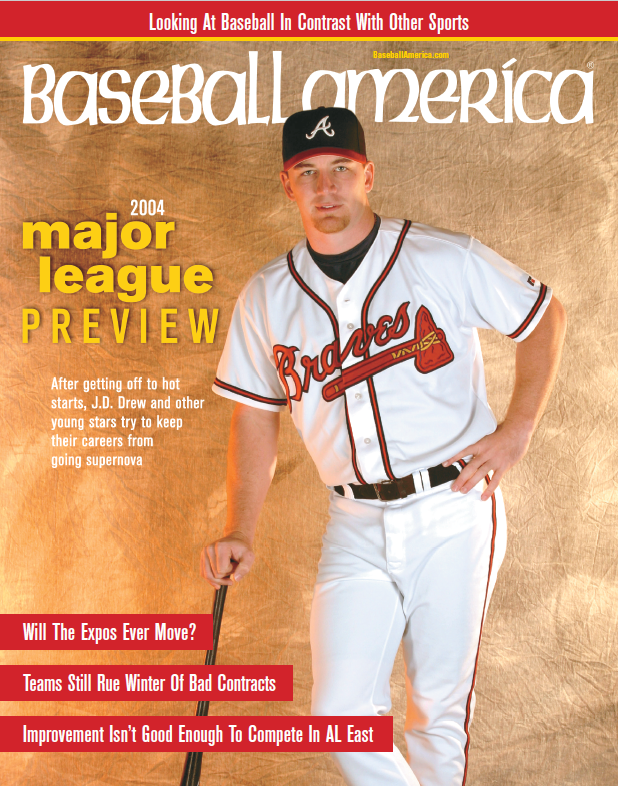 (20040401) Major League Preview
---
-Major League Preview: After Getting Off to Hot Starts, J.D. Drew and Other Young Stars Try to Keep Their Careers From Going Supernova.
-Looking at Baseball in Contrast With Other Sports.
-Will the Expos Ever Move?
-Teams Still Rue Winter of Bad Contracts.
-Improvement Isn't Good Enough to Compete in AL East.
---
Share this Product
---
More from this collection