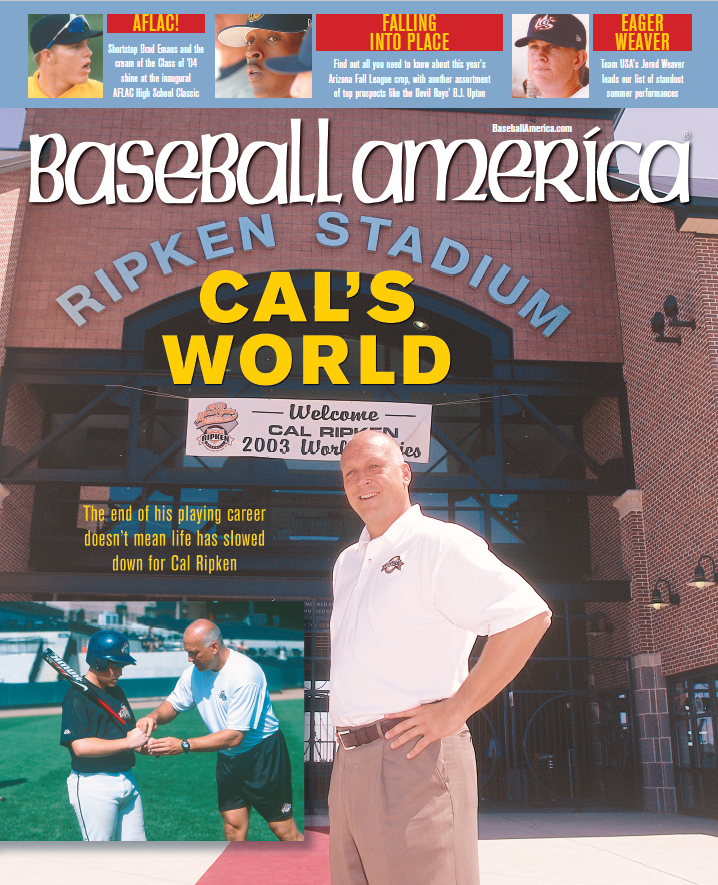 ---
-Cal's World: The End of His Playing Career Doesn't Mean Life Has Slowed Down for Cal Ripken.
-AFLAC!  Shortstop Brad Emaus and the Cream of the Class of '04 Shine at the Inaugural AFLAC High School Classic.
-Falling Into Place: Find Out All You Need to Know About This Year's Arizona Fall League Crop, With Another Assortment of Top Prospects Like the Devil Rays' B.J. Upton.
-Eager Weaver: Team USA's Jered Weaver Leads Our List of Standout Summer Performances.
---
Share this Product
---
More from this collection