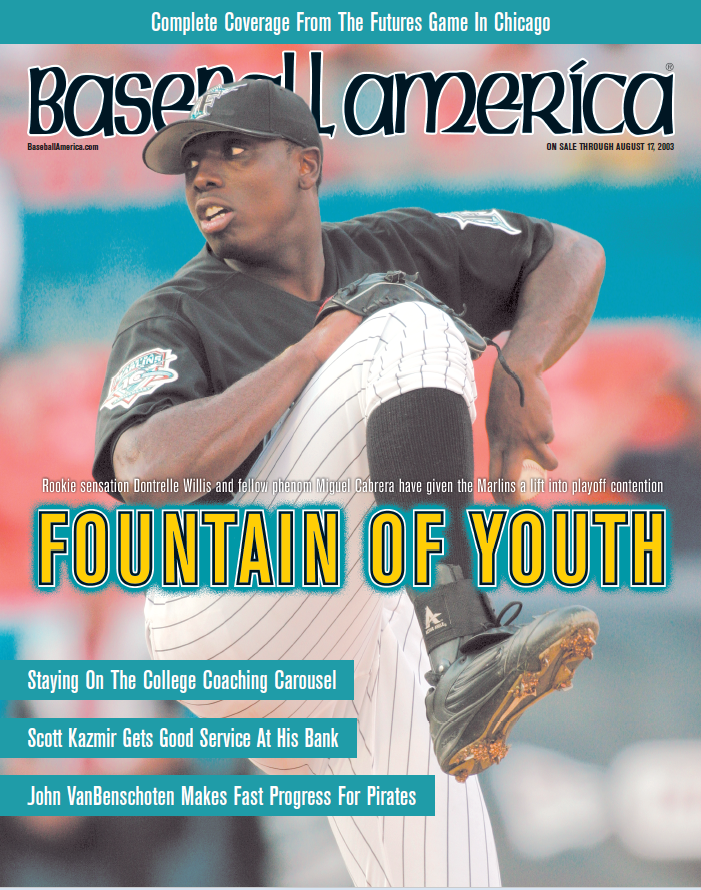 (20030802) Fountain Of Youth
---
-Fountain Of Youth: Rookie Sensation Dontrelle Willis and Fellow Phenom Miguel Cabrera Have Given the Marlins a Lift Into Playoff Contention.
-Complete Coverage From the Futures Game in Chicago.
-Staying on the College Coaching Carousel.
-Scott Kazmir Gets Good Service at His Bank.
-John VanBenschoten Makes Fast Progress for Pirates.
---
Share this Product
---
More from this collection