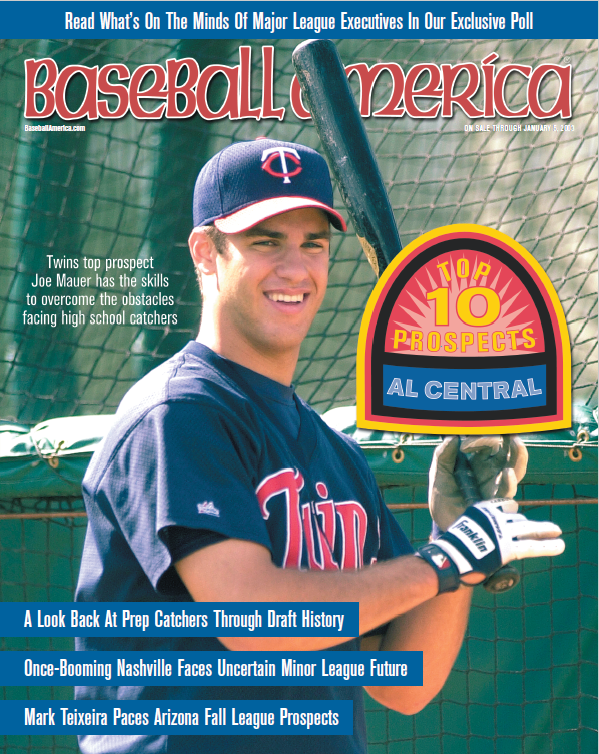 (20021203) Top 10 Prospects American League Central
---
-Top 10 Prospects American League Central: Twins Top Prospect Joe Mauer Has the Skills to Overcome the Obstacles Facing High School Catchers.
-Read What's On the Minds of Major League Executives in Our Exclusive Poll.
-A Look Back at Prep Catchers Through Draft History.
-Once-Booming Nashville Faces Uncertain Minor League Future.
-Mark Teixeira Paces Arizona Fall League Prospects.
---
Share this Product
---
More from this collection