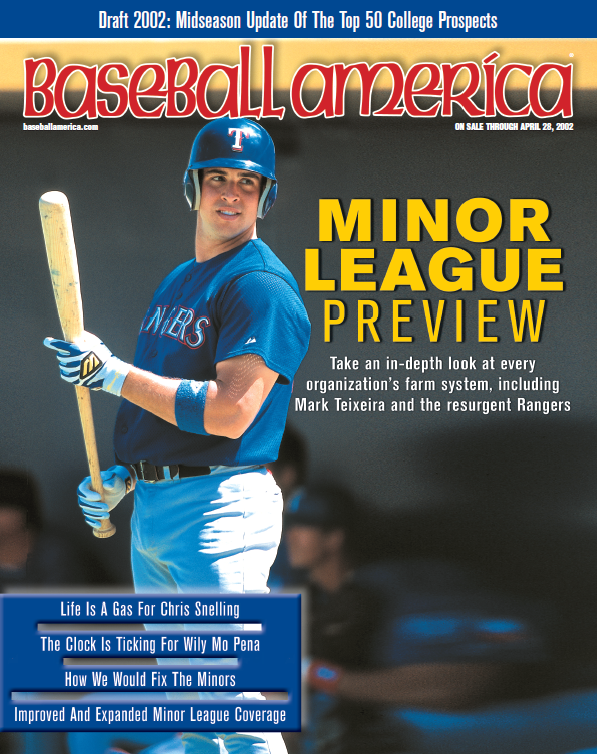 (20020402) Minor League Preview
---
-Minor League Preview: Take an In-Depth Look at Every Organization's Farm System, Including Mark Teixeira and the Resurgent Rangers.
-Draft 2002: Midseason Update of the Top 50 College Prospects.
-Life is a Gas For Chris Snelling.
-The Clock is Ticking For Wily Mo Pena.
-How We Would Fix the Minors.
-Improved and Expanded Minor League Coverage.
---
Share this Product
---
More from this collection