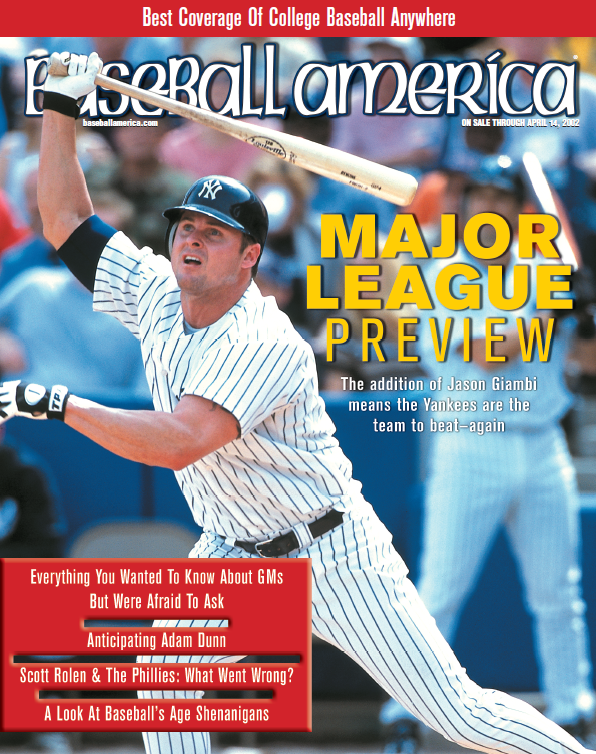 (20020401) Major League Preview
---
-Minor League Preview: The Addition of Jason Giambi Means the Yankees Are the Team to Beat-Again.
-Best Coverage of College Baseball Anywhere.
-Everything You Wanted to Know About GMs But Were Afraid to Ask.
-Anticipating Adam Dunn.
-Scott Rolen & the Phillies: What Went Wrong?
-A Look At Baseball's Age Shenanigans.
---
Share this Product
---
More from this collection