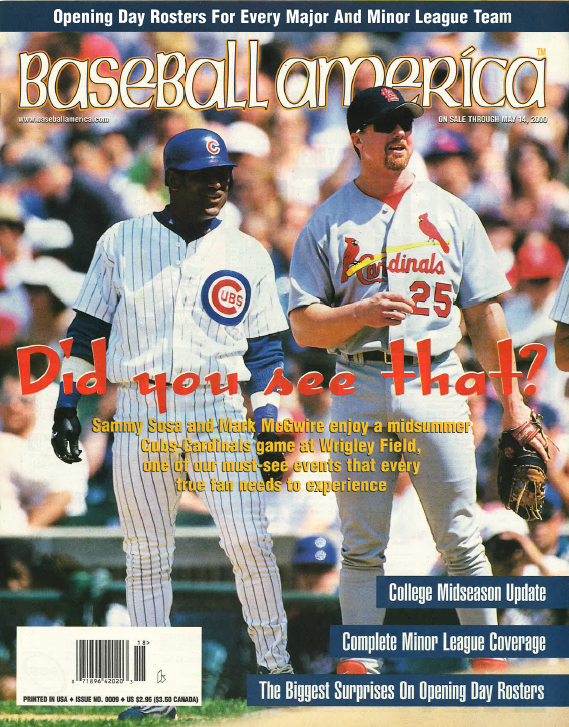 (20000501) Did You See That?
---
-Did You See That?  Sammy Sosa and Mark McGwire Enjoy a Midsummer Cubs-Cardinals Game at Wrigley Field, One of Our Must-See Events That Every True Fan Needs to Experience.
-Opening Day Rosters For Every Major and Minor League Team.
-College Midseason Update.
-Complete Minor League Coverage.
-The Biggest Surprises On Opening Day Rosters.
---
Share this Product
---
More from this collection