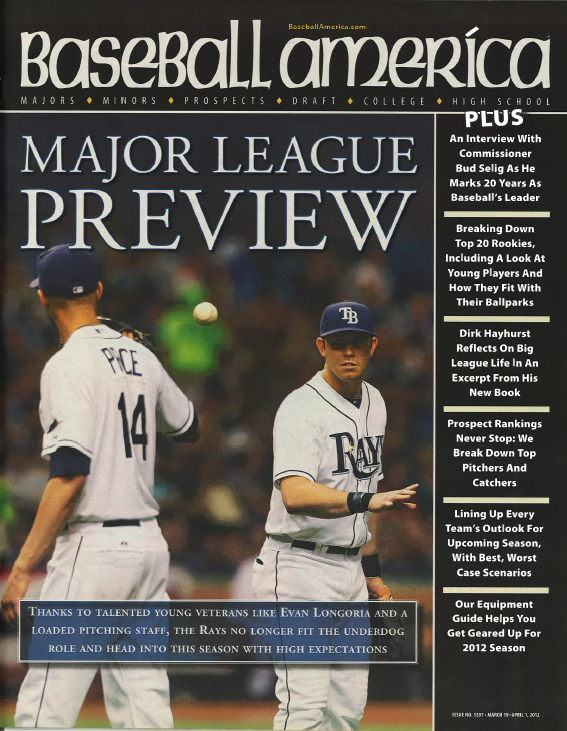 (20120302) Major League Preview
---
-Major League Preview: Thanks to Talented Young Veterans Like Evan Longoria and a Loaded Pitching Staff, the Rays No Longer Fit the Underdog Role and Head Into This Season with High Expectations.
-Breaking Down Top 20 Rookies, Including a Look at Young Players and How They Fit With Their Ballparks.
-Prospect Rankings Never Stop: We Break Down Top Pitchers and Catchers.
-Our Equipment Guide Helps You Get Geared Up for 2012 Season.
---
Share this Product
---
More from this collection