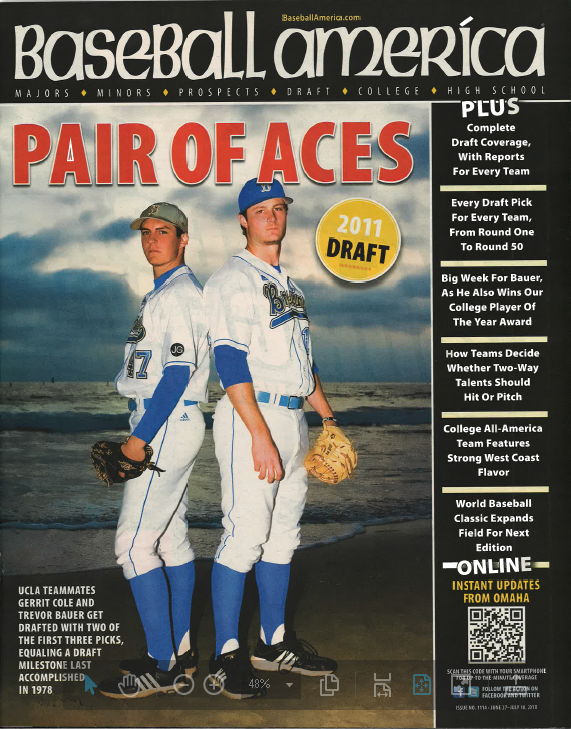 ---
-Pair Of Aces: UCLA Teammates Gerrit Cole and Trevor Bauer Get Drafted With Two of the First Three Picks, Equaling a Draft Milestone Last Accomplished in 1978.
-Complete Draft Coverage, with Reports for Every Team.
-Every Draft Pick for Every Team, From Round One to Round 50.
-Big Week For Bauer, As He Also Wins Our College Player of the Year.
-How Teams Decide Whether Two-Way Talents Should Hit or Pitch.
---
Share this Product
---
More from this collection