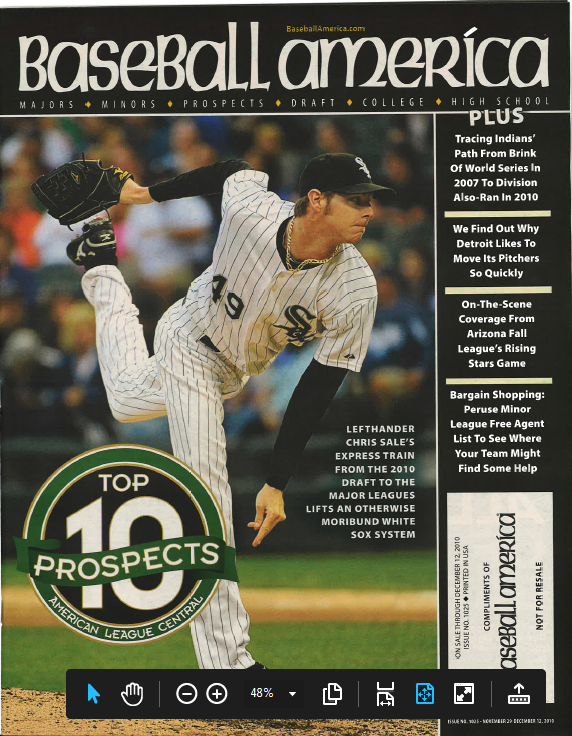 (20101201) Top 10 Prospects American League Central
---
-Top 10 Prospects American League Central: Lefthander Chris Sale's Express Train From the 2010 Draft to the Major Leagues Lifts an Otherwise Moribund White Sox System.
-Tracing Indians' Path From Brink of World Series in 2007 to Division Also-Ran in 2010.
-We Find Out Why Detroit Likes to Move Its Pitchers So Quickly.
-On-The-Scene Coverage from Arizona Fall League's Rising Stars Game.
-Bargain Shopping: Peruse Minor League Free Agent List to See Where Your Team Might Find Some Help.
---
Share this Product
---
More from this collection