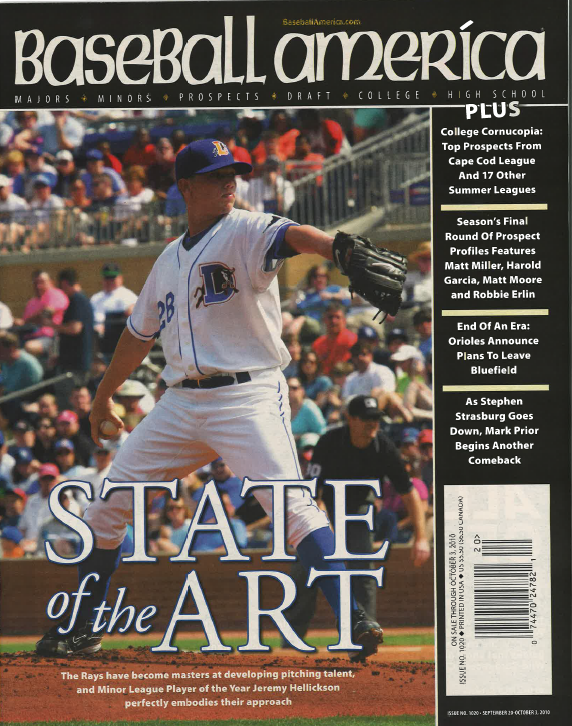 (20100902) State Of The Art
---
-State Of The Art: The Rays Have Become Masters at Developing Pitching Talent, and Minor League Player of the Year Jeremy Hellickson Perfectly Embodies Their Approach.
-College Cornucopia: Top Prospects From Cape Cod League and 17 Other Summer Leagues.
-Season's Final Round of Prospect Profiles Features Matt Miller, Harold Garcia, Matt Moore, and Robbie Erlin.
-End of an Era: Orioles Announce Plans to Leave Bluefield.
-As Stephen Strasburg Goes Down, Mark Prior Begins Another Comeback.
---
Share this Product
---
More from this collection