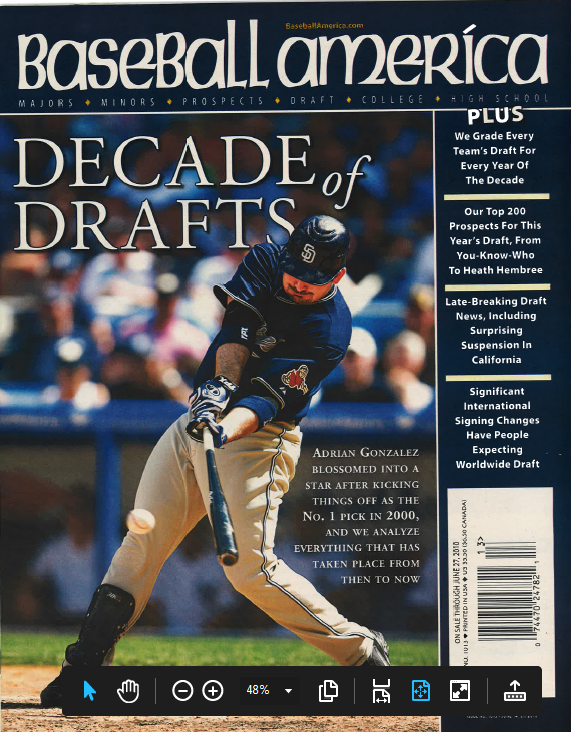 (20100602) Decade Of Drafts
---
-Decade Of Drafts: Adrian Gonzalez Blossomed into a Star After Kicking Things Off as the No. 1 Pick in 2000, and We Analyze Everything that Has Taken Place From Then to Now.
-We Grade Every Team's Draft for Every Year of the Decade.
-Our Top 200 Prospects for This Year's Draft, From You-Know-Who to Heath Hembree.
-Late-Breaking Draft News, Including Surprising Suspension in California.
-Significant International Signing Changes Have People Expecting Worldwide Draft.
---
Share this Product
---
More from this collection