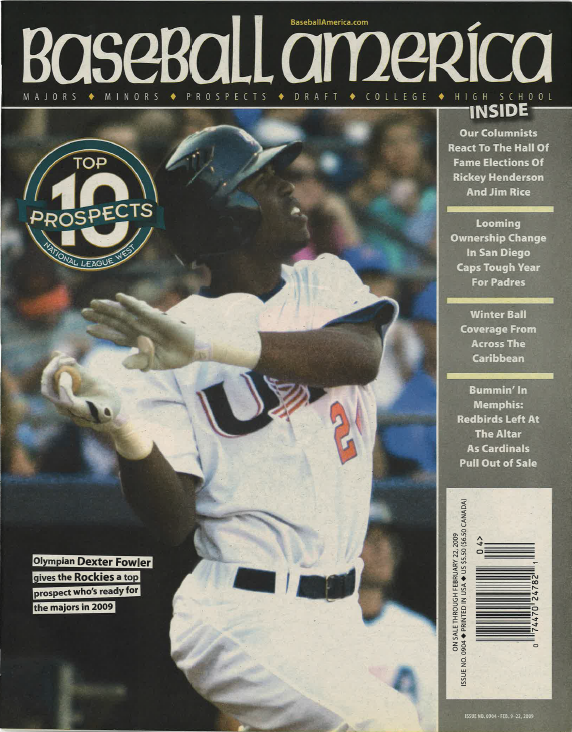 (20090201) Top 10 Prospects National League West
---
-Top 10 Prospects National League West: Olympian Dexter Fowler Gives the Rockies a Top Prospect Who's Ready for the Majors in 2009.
-Our Columnists React to the Hall of Fame Elections of Rickey Henderson and Jim Rice.
-Looming Ownership Change in San Diego Caps Tough Year for Padres.
-Winter Ball Coverage From Across the Caribbean.
-Bummin' in Memphis: Redbirds Left at the Altar as Cardinals Pull Out of Sale.
---
Share this Product
---
More from this collection