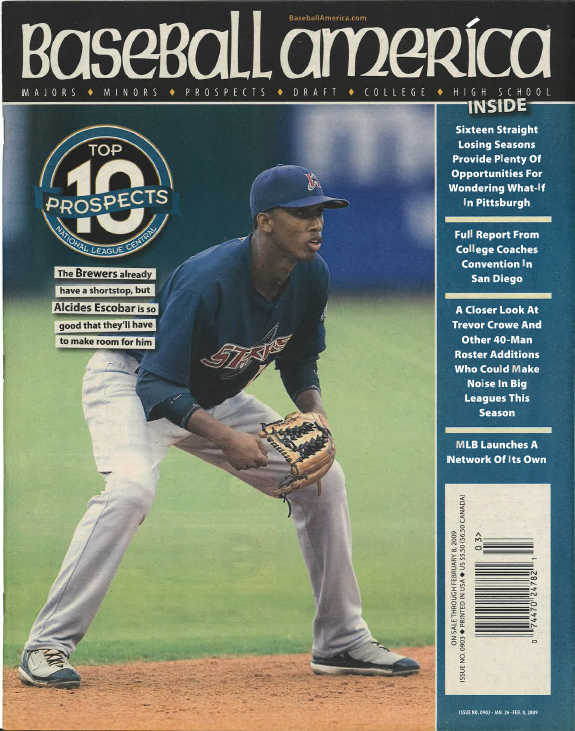 (20090102) Top 10 Prospects National League Central
---
-Top 10 Prospects National League Central: The Brewers Already Have a Shortstop, But Alcides Escobar is so Good That They'll Have to Make Room for Him.
-Sixteen Straight Losing Seasons Provide Plenty of Opportunities for Wondering What-If in Pittsburgh.
-Full Report From College Coaches Convention in San Diego.
-A Closer Look at Trevor Crowe and Other 40-Man Roster Additions Who Could Make Noise in Big Leagues This Season.
-MLB Launches a Network of its Own.
---
Share this Product
---
More from this collection