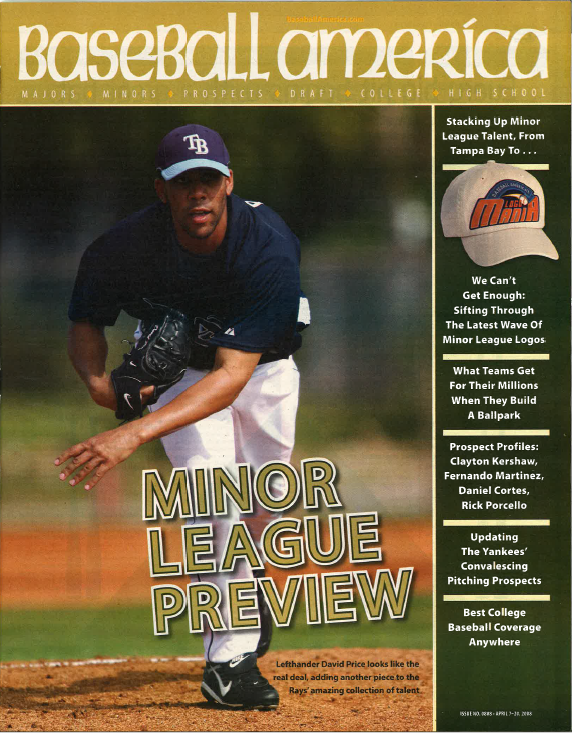 (20080401) Minor League Preview
---
-Minor League Preview: Lefthander David Price Looks Like the Real Deal, Adding Another Piece to the Rays' Amazing Collection of Talent.
-We Can't Get Enough: Sifting Through the Latest Wave of Minor League Logos.
-What Teams Get for Their Millions When They Build a Ballpark.
-Prospect Profiles: Clayton Kershaw, Fernando Martinez, Daniel Cortes, Rick Porcello.
-Updating the Yankees' Convalescing Pitching Prospects.
---
Share this Product
---
More from this collection