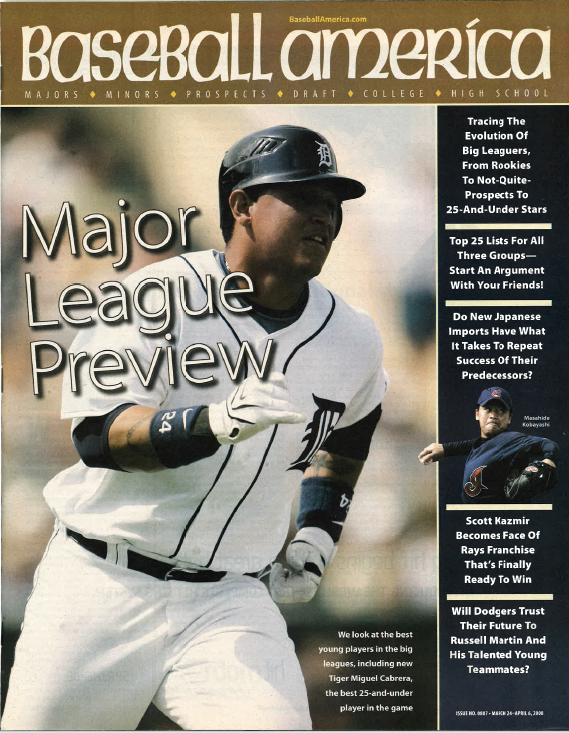 (20080302) Major League Preview
---
-Major League Preview: We Look at the Best Young Players in the Big Leagues, Including New Tiger Miguel Cabrera, the Best 25-and-Under Player in the Game.
-Tracing the Evolution of Big Leaguers, From Rookies to Not-Quite-Prospects to 25-and-Under Stars.
-Top 25 Lists for All Three Groups-Start and Argument With Your Friends!
-Do New Japanese Imports Have What it Takes to Repeat Success of Their Predecessors?
-Scott Kazmir Becomes Face of Rays Franchise That's Finally Ready to Win.
---
Share this Product
---
More from this collection