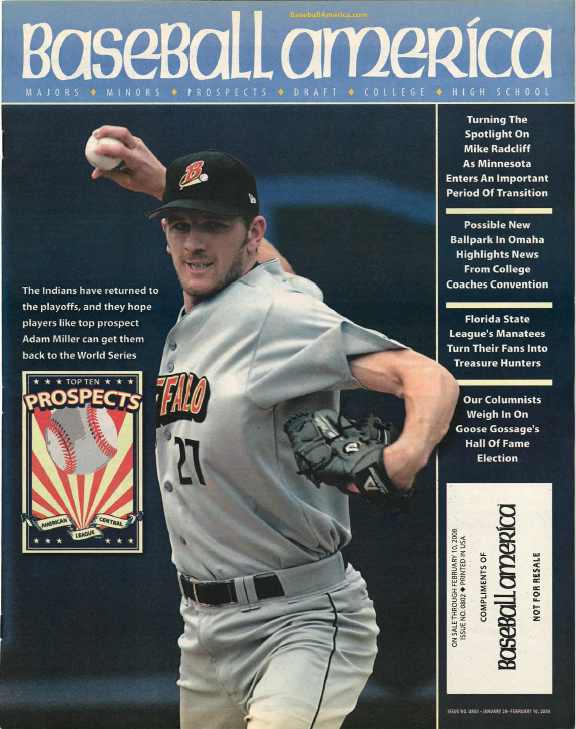 (20080102) Top 10 Prospects American League Central
---
-Top 10 Prospects American League Central: The Indians Have Returned to the Playoffs, and They Hope Players Like Top Prospect Adam Miller Can Get Them Back to the World Series.
-Turning the Spotlight on Mike Radcliff as Minnesota Enters an Important Period of Transition.
-Possible New Ballpark in Omaha Highlights New From College Coaches Convention.
-Florida State League's Manatees Turn Their Fans Into Treasure Hunters.
-Our Columnists Weigh in on Goose Gossage's Hall of Fame Election.
---
Share this Product
---
More from this collection