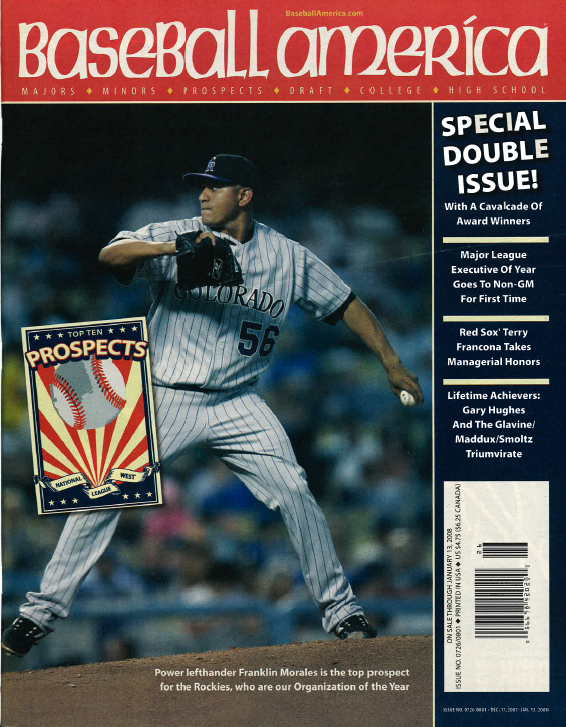 (20071202) Top 10 Prospects National League West
---
-Top 10 Prospects National League West: Power Lefthander Franklin Morales Is the Top Prospect For the Rockies, Who Are Our Organization of the Year.
-With a Cavalcade of Award Winners.
-Major League Executive of Year Goes to Non-GM For First Time.
-Red Sox Terry Francona Takes Managerial Honors.
-Lifetime Achievers: Gary Hughes and the Glavine/Maddux/Smoltz Triumvirate.
---
Share this Product
---
More from this collection