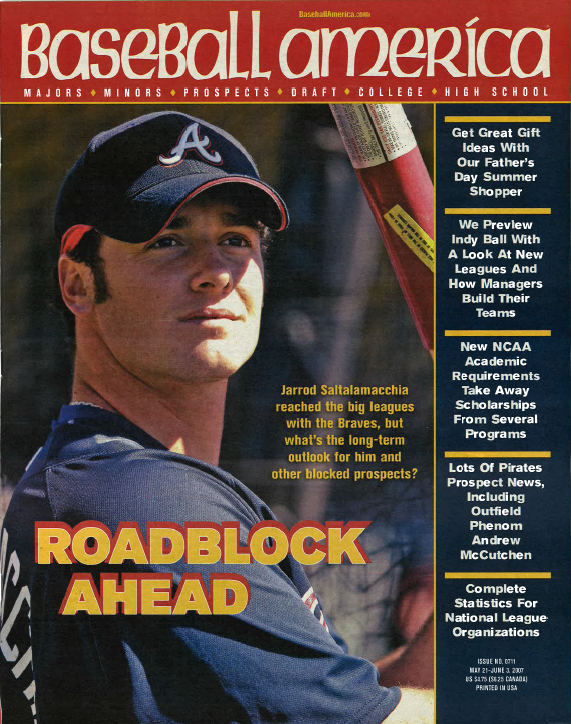 (20070502) Roadblock Ahead
---
-Roadblock Ahead: Jarrod Saltalamacchia Reached the Big Leagues With the Braves, But What's the Long-Term Outlook For Him and Other Blocked Prospects?
-We Preview Indy Ball With a Look at New Leagues and How Managers Build Their Teams.
-New NCAA Academic Requirements Take Away Scholarships From Several Programs.
-Lots of Pirates Prospect News, Including Outfield Phenom Andrew McCutchen.
-Complete Statistics for National League Organizations.
---
Share this Product
---
More from this collection