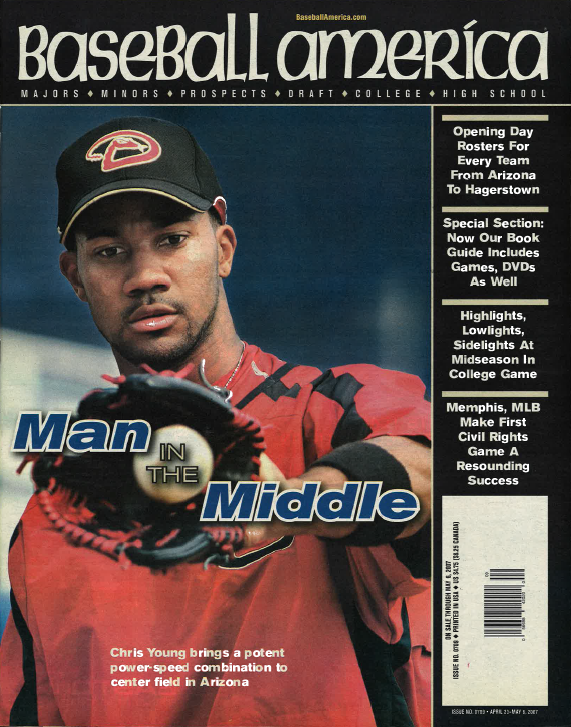 (20070402) Man In The Middle
---
-Man In The Middle: Chris Young Brings a Potent Power-Speed Combination to Center Field in Arizona.
-Opening Day Rosters for Every Team From Arizona to Hagerstown.
-Special Section: Now Our Book Guide Includes Games, DVDs as Well.
-Highlights, Lowlights, Sidelights at Midseason in College Game.
-Memphis, MLB Make First Civil Rights Game a Resounding Success.
---
Share this Product
---
More from this collection