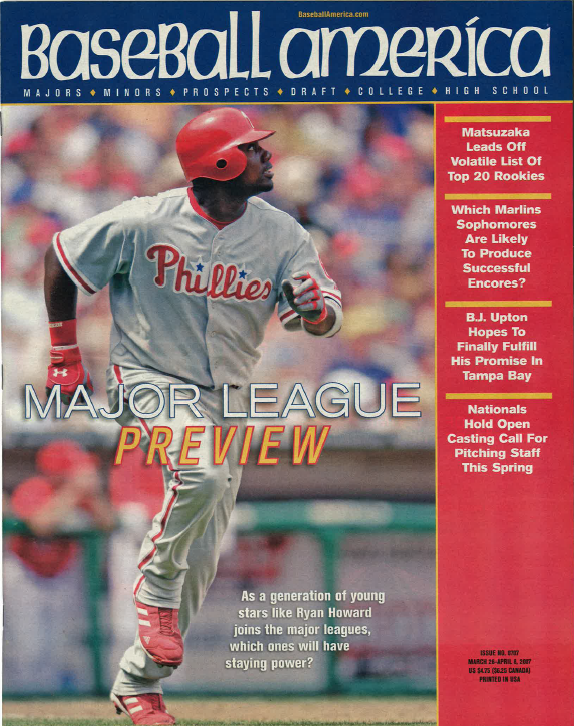 (20070303) Major League Preview
---
-Major League Preview: As a Generation of Young Stars Like Ryan Howard Joins the Major Leagues, Which Ones Will Have Staying Power.
-Matsuzaka Leads Off Volatile List of Top 20 Rookies.
-Which Marlins Sophomores are Likely to Produce Successful Encores?
-B.J. Upton Hopes to Finally Fulfill His Promise in Tampa Bay.
-Nationals Hold Open Casting Call for Pitching Staff This Spring.
---
Share this Product
---
More from this collection