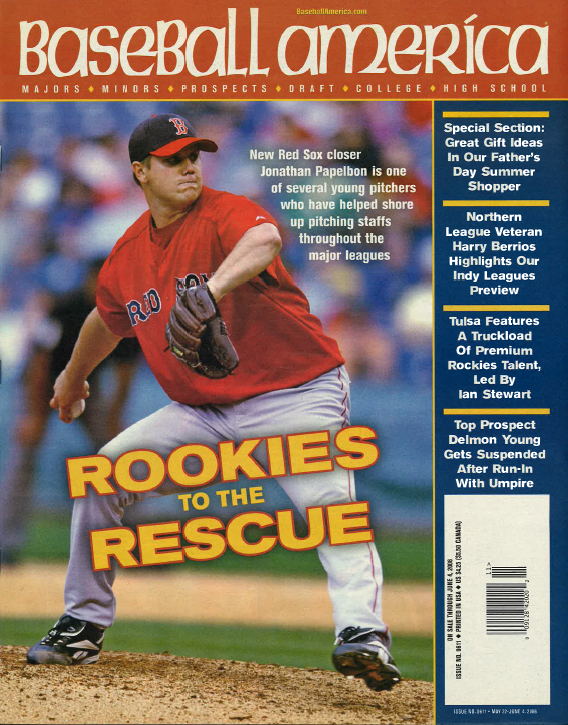 (20060503) Rookies To The Rescue
---
-Rookies To The Rescue: New Red Sox Closer Jonathan Papelbon is One of Several Young Pitchers Who Have Helped Shore Up Pitching Staffs Throughout the Major Leagues.
-Special Section: Great Gift Ideas in Our Father's Day Summer Shopper.
-Northern League Veteran Harry Berrios Highlights Our Indy Leagues Preview.
-Tulsa Features a Truckload of Premium Rockies Talent, Led By Ian Stewart.
-Top Prospect Delmon Young Gets Suspended After Run-In With Umpire.
---
Share this Product
---
More from this collection