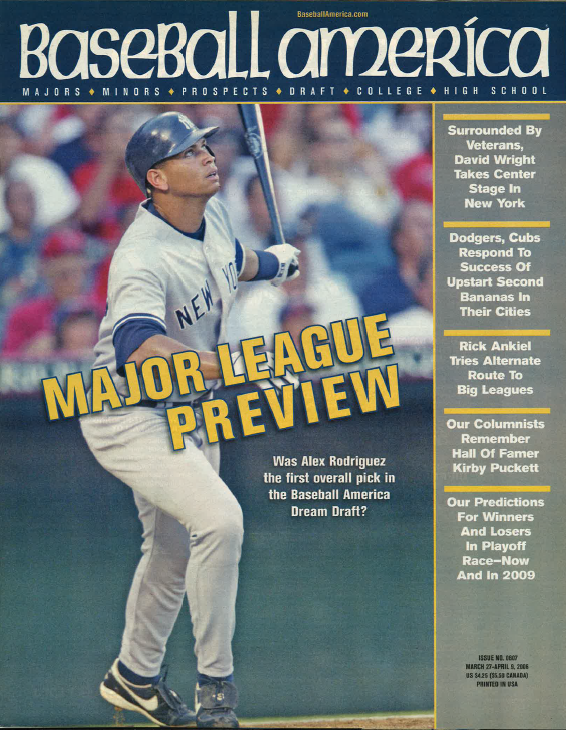 (20060401) Major League Preview
---
-Major League Preview: Was Alex Rodriguez the First Overall Pick in the Baseball America Dream Draft?
-Surrounded by Veterans, David Wright Takes Center Stage in New York.
-Dodgers, Cubs Respond to Success of Upstart Second Bananas in Their Cities.
-Rick Ankiel Tries to Alternate Route to Big Leagues.
-Our Predictions For Winners and Losers in Playoff Race-Now and in 2009.
---
Share this Product
---
More from this collection